An all-inclusive guide to having an enjoyable vaping experience at the beach.
The sunny season is upon us and many of us will be spending a lot of time on our beautiful white coastlines.
The ocean and its sandy shores come with their own set of challenges, however. You won't be very happy when you come unprepared in terms of battery life and e-liquid supply, or even worse; losing a device to the elements!
Here we'll give you all the information you need for an easy and uninterrupted day of vaping at the beach.
Can I vape on SA beaches?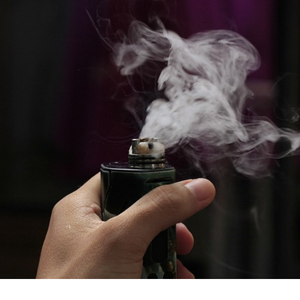 As e-cigarettes currently do not fall under the Tobacco Products Control Act, vaping devices are currently unregulated in South Africa and sales are proliferating.
The draft Control of Tobacco Products and Electronic Delivery Systems Bill of 2018 stated that no person may smoke (or vape) in an enclosed public or working space, or in any public conveyance.
As we will discuss below, it has also become illegal to vape anywhere a "no-smoking" sign is displayed.
Head of corporate communications at Phillip Morris (second-largest tobacco company in SA) Mr. Rishaad Hajee, pointed out that there are indeed opposing sides when it comes to how people treat and perceive vaping and e-cigarettes in general. One side recognizes that electronic delivery systems do not harm the body nearly as much as tobacco products. Whereas the opposing side still chooses to regulate vaping devices the same as the most harmful products of all; cigarettes.
Tips for vaping in South Africa
Ask Before You Vape
Mr Hajee continued to state that this approach does not support the growing body of evidence that suggests that not all nicotine-containing products are the same. And thus turns a blind eye to the principle of tobacco harm reduction.
Although it is not currently illegal to vape in public spaces (as long as there are no "no smoking" signs) it is always a good idea to take the people around you into consideration.
Since vaping does not contribute to secondhand smoking nearly as much as cigarettes, people generally have a relaxed attitude toward vaping in public in comparison to smoking cigarettes.
Do not vape where smoking is not allowed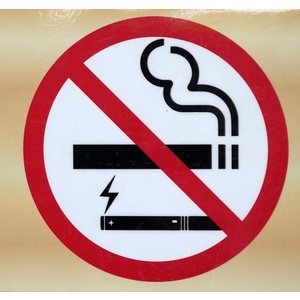 As of March 2019, smoking laws came into effect not allowing you to vape anywhere smoking is not allowed. This includes restaurants and public non-smoking sections, public transport, and cinemas.
Do not vape within 10m of children or people who do not smoke
Even in the case of it being your property, it remains illegal to vape within 10m of children. Or in the same enclosed building that children are currently residing in, even if temporary.
What to look for when choosing the ideal device for the beach?
If you're someone who spends a lot of time on the beach, you might want to choose a device that suits your environment. Make sure to check for the following qualities:
Long-lasting batteries
Dustproof
Waterproof
Shockproof
Long-lasting batteries and externals
There is currently no ruling suggesting that one may not use a vaporizer on a beach, as long as you are not within 10m of children.
We all know one of the worst things that can happen when out and about is running out of battery power.
Dustproof
As you can imagine, a day at the beach can turn out much less enjoyable if you lose your device or its proper functionality due to sand and other small dust particles.
Choosing a dust-proof vaping device can save you a lot of trouble and make your experience on the beach much easier.
Waterproof
According to a market report, 64.3% of users are concerned about dropping or flooding their devices.
New devices such as the Vaporesso Forz TX80 come with an all-around shockproof and water resistant design that removes this problem.
Keeping in mind that when your device is submerged in water , it can still if:
If your tank gets submerged and water enters the atomizer it will damage your coil and mix with your liquid deeming it unvapable.
If there are any exposed components that are normally sealed water can still enter and damage it.
Great devices you can use at the beach
We've taken in mind everything we've just discussed to jot down our most highly recommended devices for using at the beach:
The Vaporesso Forz TX80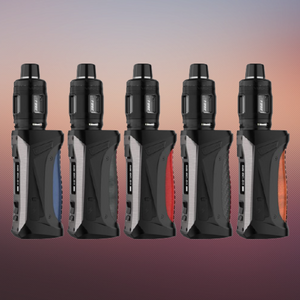 A monster device: The Vaporesso Forz TX80 Kit is an all-in-one, shockproof, waterproof and dustproof device, perfect for any day on the beach.
Offering an all-around rugged design, you no longer have to worry about dropping or flooding your vape ever again.
The Vaporesso Forz TX80 offers maximum freedom for customizing your device. It uses GTR coils and the newest featured f(t) mode will bring you a consistent and balanced tasting experience.
Order yours online or visit a Vaperite store near you today!
VGOD Disposables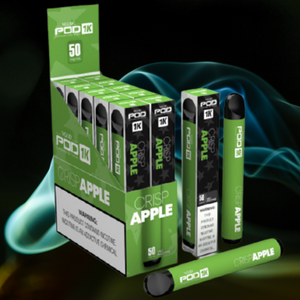 This excellent series of air-activated disposable nic-salt vaporizers are a perfect fit for the beach thanks to their sleek design and zero button functionality.
Easily secure it for transport, choose a new flavour each time you buy, and carry less risk of sand particles entering your device.
Vaporesso XROS Mini Kit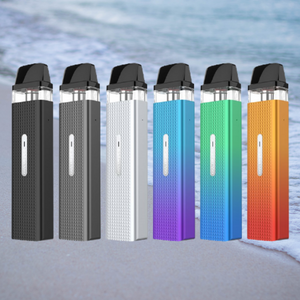 Providing one of the best MTL vaping experiences and also working with zero button functionality, the Vaporesso XROS Mini Kit has a sturdy 1000mAh battery, allowing you to go about your day at the beach without worrying about recharging.
Top it all off with, this pod vape kit is also top refillable, so you can take your e-juice with you and won't have to worry about being interrupted by making any rookie mistakes.
Nevoks EDJO Pod Kit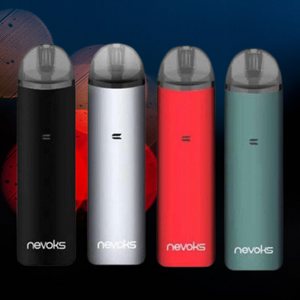 A refillable air switch pod kit. Offering a sleek, compact, and affordable choice for anyone that enjoys air-activated MTL vaping.
Tip: It's generally better to steer away from devices with buttons when visiting the beach!
Uwell Caliburn Koko Prime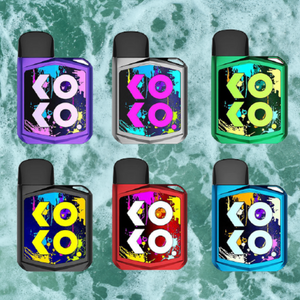 The new and improved, super stylish Koko Prime pod vape uses Pro-Focs flavour testing technology and comes with replaceable magnetic decorative panels to suit today's trend.
Arguably the best part; it's a lanyard accessory. Free up space in your hands while on the beach and wear it, fashionably.
Voopoo Vinci Pod Kit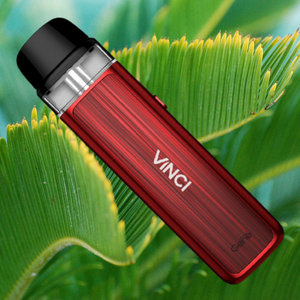 Known for being a premium quality pod system vape, the Voopoo Vinci Pod Kit invokes a 'less is more' mentality.
Its base design has premium quality anti-colour-fading technology; making it fingerprint-free.
Its intelligent mouthpiece features a hidden "Gene" shaped breathing lamp which surfaces when you inhale and disappears when you stop.
Vaporesso Luxe Q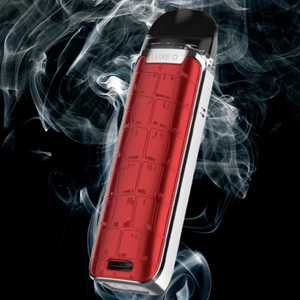 This beautiful device is equipped with the latest SSS leak-resistant technology and feels great in your hands.
Its high density 1000 mAh battery, adjustable airflow, and mesh coils that come in 0.8Ω and 1.2Ω prove that the Vaporesso Luxe Q offers just as much on the inside as on the outside.
Helpful accessories and e-liquids for vaping at the beach
Choosing these correctly ultimately means a much easier, more enjoyable experience when vaping at the beach.
Accessories
Spare charged batteries
Bigger e-liquid bottles
External power source
Accessory bag
Devices like the Vaporesso GTX GO 80 Kit make it easy to swap out charged batteries in case needed.
E-liquids
If you vape a lot (or at high wattage) the chances are you'll likely run out of a liquid and will need to refill regularly. To refrain from having to carry multiple bottles, use short-fill e-liquid bottles available in up to 50ml.
Being much larger than the standard e-liquid bottles, these will give you more supply on hand and ultimately less plastic to dispose of.
6 Pro tips for vaping at the beach
Check the rules before you go
As vaping is still a hazy and progressing discussion in many areas of law, it will be good practice to double-check local rules and regulations before you decide to do anything.
Follow vaping etiquette
Just because it's okay to vape on the beach doesn't mean you should blow massive clouds of vapour in the faces of those around you. In addition, never leave any trace. (used coils, empty e-juice bottles, etc.)
Keep your device clean and secure
Use a pouch for your device and accessories, and keep it out of the sun.
Store e-liquid properly
Too much heat, light, or air will cause a chemical reaction in your e-liquid and can cause it to break down, affecting the taste. As a rule of thumb, store in a cool, dry place!
Keep your device out of the sun
Fascinating enough, not many people take this advice seriously and moments later sit with an overheated device. This can prevent you from using your device temporarily or destroy it completely.
Bring enough supplies (e-liquids, batteries, external power sources)
It's easy to underestimate how much of what you'll need during a day out on the beach. So always make sure to bring plenty of e-juice, fully charged batteries, or an external power source.
Whether it be from high wattage vaping or the battery simply not lasting the time you expected it to. Choosing a vaporizer with a longer-lasting battery (or external power source) will be your best bet here.