The ever-evolving Cannabis laws in South Africa and the growing popularity of consuming Cannabis (for both medical and recreational purposes) have led to some innovative and creative means to consume cannabis safely and responsibly over the last couple of years
The updated bill still states that the legal decision to decriminalise cannabis for private use is still correct. From a human rights perspective, it is not appropriate to arrest individuals who consume cannabis or to give them a criminal record. You can find a summary of the South African cannabis laws in our blog as well.
Vaperite and Cannarite do not sell any form of cannabis/marijuana, THC concentrates, or products that contain these substances. But only offer products and paraphernalia used to consume these substances.
With this in mind let's have a look at some methods of consuming cannabis. We have already covered some of these methods in quite some detail in our blog. For your convenience, you can find links to some of these posts below:
There are so many options available to you as a responsible consumer of cannabis. From Dry herb vaporizers, edibles, vape juice, and more. So, without further ado, let's have a look at some cannabis consumption methods and paraphernalia on the market…
Dry Herb Vaporizers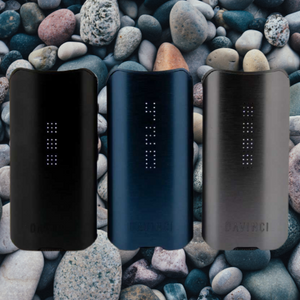 A dry herb vaporizer (also called a dry herb vape) is a portable device that you can use to vape cannabis. They are convenient to use, compact and healthier to use compared to traditional ways of consuming cannabis (like smoking). There are numerous benefits to vaping cannabis and we have previously covered everything you need to know about vaping cannabis, but to summarise the benefits:
It is discreet to use and the smell is more subtle
They provide enjoyable flavour as it is not released through combustion
The psychoactive effects are not less intense, but you'll feel more clear-headed
It is a cost-effective option as you use less cannabis per session
You are in control of the sort of high you get by adjusting the temperature of the vaporizer
All Dry herb vaporizer brands and accessories can be browsed right here.
Extract Vaporizers
Extract vaporizers are similar to dry herb vaporizers in that they are portable and convenient to use, with the key difference that instead of using the dried flower (or bud), extract vaporizers use cannabis concentrates and waxes.
Cannabis concentrates are basically extracted by two methods; solvent-based extract and solventless extracts.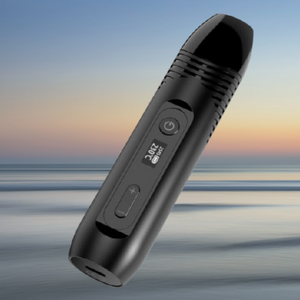 Solvent-based extraction is when we use a chemical compound such as butane, carbon dioxide, ethanol, or propane to dissolve the plant matter and carefully strip out the cannabinoids and terpenes.
Solventless extractions do not use chemicals like propane or butane, but instead, physical methods are applied (pressure, filtration, or temperature) to the plant matter in order to extract a concentrate.
This method of cannabis consumption offers the same benefits as Dry Herb Vaporizers with one difference, the effects are more intense due to the concentrated nature of the cannabis. Looking for an Extract Vaporizer? Look no further!
Bongs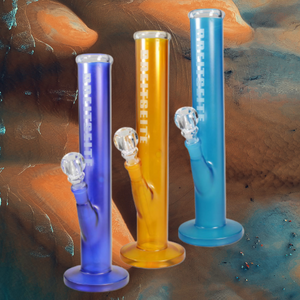 Bongs, or water pipes, are one of the more traditional ways to consume cannabis. They are all about personalised style and customisation options. Cannarite is the sole distributor of Black leaf South Africa and we stock a wide variety of Bongs, ensuring that we have something for everyone like:
There are way too many options and styles to mention, but you can see all of them on our site or in-store.
Rolling
Like Bongs, rolling is definitely the most common and popular way of consuming cannabis. History reveal that the first (or oldest) rolling paper company started in Spain around 1703, but in 1660, the Lacroix family began producing rolling papers. So as you can see, rolling paper has been around for quite some time.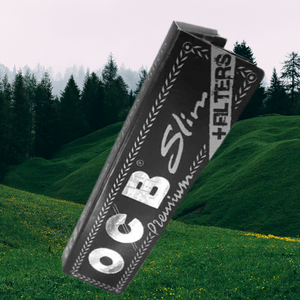 Rolling paper is made from thin and lightweight "rag fibers" (nonwood plant fibers) The papers are available in rolls and rectangular sheets of varying sizes and have a narrow strip of glue along one edge. Cannarite offers a wide variety of Raw rolling papers and accessories for all your rolling needs.
Edibles
Cannabis edible, (or cannabis-infused food) is food products that contain cannabis extract as an ingredient. Edibles are a way to consume cannabis for consumers who wish to obtain the effects of cannabis without having to "smoke" it.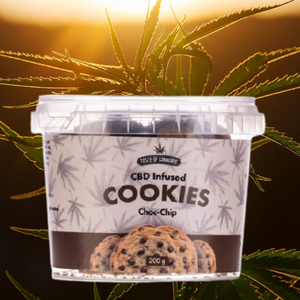 The majority of edibles contain a significant amount of THC. We generally consume THC-dominant edibles either for recreational or medical purposes. Some edibles contain very small or even no THC and are dominant in other cannabinoids, like cannabidiol (CBD). The distinguishing characteristic of cannabis edibles is that they take a bit longer to affect consumers compared to other consumption methods. Cannarite stock various CBD edibles as well as The Magical Butter Machine and accessories that allow you to make anything from cannabis-infused butter, oils, and more to use in food, snacks, and even ointments.
CBD Vape Juice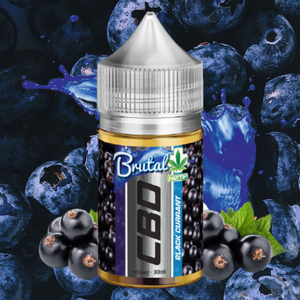 Vape juice is a flavoured liquid for e-cigarettes (vapes). It has only 4 chemicals as opposed to the chemicals found in a single cigarette (which can contain more than 7000 different chemicals). The four components are:
Propylene Glycol (PG)
Vegetable Glycerine (VG)
Nicotine (optional)
CBD ( optional)
Flavouring (PG or VG Based)
You can use the CBD Vape juice in your normal vape and you need no special equipment or devices. Vaperite and Canarite do not stock any THC vape juices but we do have an entire range of CBD vape juices in various flavour profiles.
CBD Tinctures
These are made from cannabis strains with CBD predominant cannabinoids. They are good for relieving anxiety and stress and are effective in pain management but also offer a variety of other medical benefits.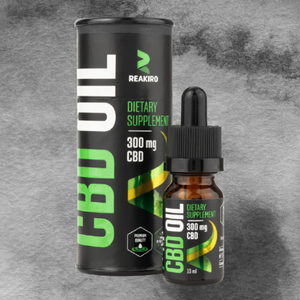 Tinctures are convenient to use, have a long shelf life, and easily absorbed when taken under the tongue. Vaperite and Cannarite have a range of CBD Tinctures for you to explore.
CBD Capsules
CBD capsules are (as implied in the name) pills filled with a dose of CBD extract. They are taken for the same medical benefits CBD Tinctures have a few additional benefits of their own (easy to use, no taste, various dosage strengths and they are easily accessible).
Also, CBD extract comes in a gel capsule form that you can use in the same way. Full Swing has an exceptional CBD gel capsule that is available from Vaperite. Vaperite and Cannarite have a range of CBD Capsules.
CBD Creams
CBD extract is also available in CBD hand and body lotions that are for external use. You can rub it directly onto the problem area. Because it is a topical cream, the benefits and effects are limited to the problem area and include treatments for muscular pain, skin hydration, and inflammation treatment. Vaperite and Cannarite stock CBD hand and body lotion both in-store and online.
In Summary
The benefits of cannabis are well known and consuming cannabis to obtain these benefits is nearly endless. Vaperite and Cannarite offers a wide variety of products and accessories for consuming cannabis as covered in this post
Come and join us at your nearest Vaperite and Cannarite store or buy everything you need from the comfort of your home using our online shop. If you are a new Vaperite Online customer, you get 10% off your first order! (We require a minimum spend of R500 (excluding items on sale), apply the coupon code: "WELCOME10 " on checkout. Guest checkout does not qualify). All online orders over R1000.00 also qualify for free delivery!