CBD keeps and builds its reputation as an alternative medicine to traditional remedies.
What is CBD?
Firstly, when we think or hear about Marijuana, there are normally two distinct cannabinoids referenced – THC, and CBD.
Cannabidiol (CBD) is but one of many cannabinoids (or compounds) in the Marijuana plant. CBD is responsible for treating a number of health issues, however, it does not provide the psychoactive effects of THC. That is to say, CBD will not get you high. Check out our complete blog article on CBD here.
Cannabidiol has risen in popularity as alternative medicine in recent years as medical professionals slowly begin to recognize its powerful healing abilities in the following ailments:
Pain
Anxiety
Depression
Epilepsy
Cancer treatment symptoms (nausea, loss of appetite, vomiting)
Acne and skin issues
High Blood pressure
Addiction
Diabetes
Pain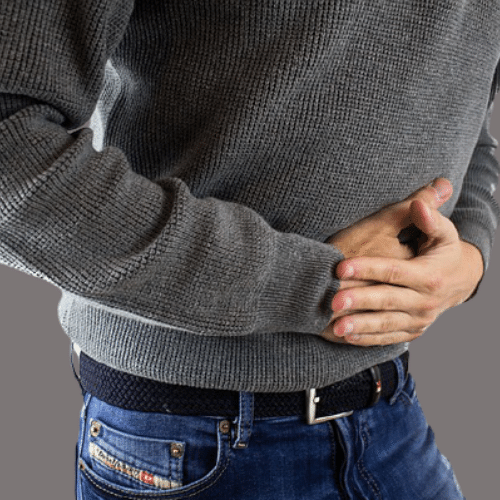 Did you know? We all have an endocannabinoid system (ECS) with receptors in our brain and immune system. Receptors are small proteins attached to your cells, and researchers believe CBD interacts with a core component of the ECS.
These receptors receive chemical signals from different stimuli and help your cells respond in anti-inflammatory and pain-relieving effects for better overall pain management.
Chronic Pain
Naturally, ingesting CBD oil may benefit people with chronic pain, such as chronic back pain.
A 2006 study on Current Neuropharmacology (the effect of drugs on the nervous system) indicated that when CBD compounds reach groups of Vanniloid receptors or cells that receive stimuli – this results in reduced inflammation and lower pain perception. Furthermore, a 2017 study published in Cannabis and Cannabinoid Research suggested that CBD might also be useful for pain reduction as a replacement for opioids.
Arthritis
Another notable benefit in terms of pain reduction is the treatment of arthritis.
A 2016 study published in the European Journal of Pain concluded that topical CBD application has therapeutic potential for relief of arthritis pain-related behaviours and inflammation without evident side effects.
Anxiety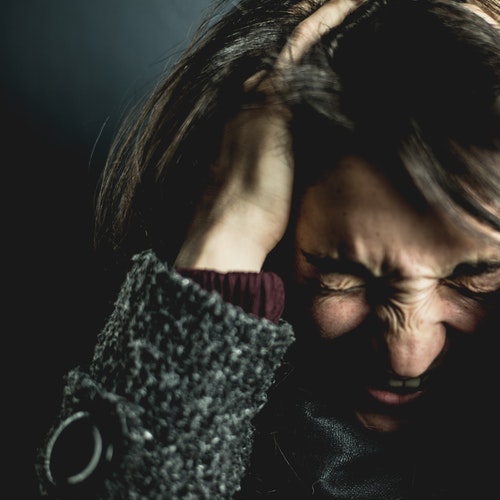 Moreover, CBD as a treatment for neuropsychiatric disorders is one of the most popularly studied fields in medical cannabis.
A 2015 study on Neurotherapeutics concluded that CBD has the considerable potential of treating a number of anxiety disorders.
In addition, preclinical evidence from a 2015 study review posted in the Journal of the American Society for Experimental Neurotherapeutics, strongly supports CBD as a treatment for anxiety disorders such as PTSD, generalized anxiety disorders, obsessive-compulsive disorder, and seasonal affective disorder.
Depression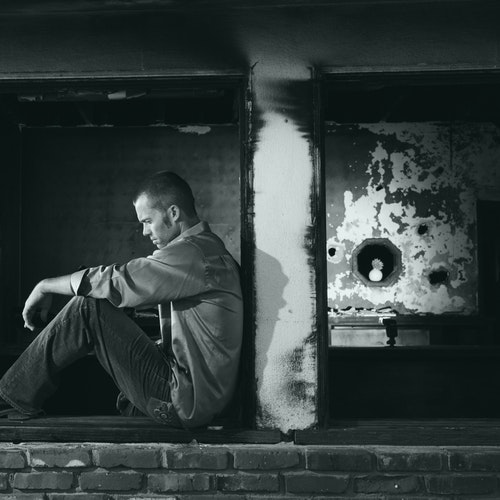 Particularly, one of the most effective treatments for depression is the increase of serotonin in the brain through the use of selective serotonin reuptake inhibitors (SSRIs).
And although low serotonin is not the sole cause of depression, it does have a major effect on one's mental state.
It is important to note that CBD does not necessarily boost serotonin levels in the brain, but rather affects how well your brain's chemical receptors respond to the serotonin already in your system.
Looking at a 2014 study, one finds that in most cases CBD could be useful in treating depression and anxiety disorders in humans.
Epilepsy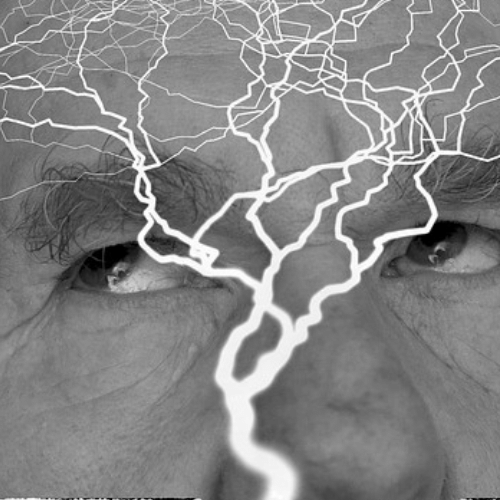 Previously, reports on CBD for Epilepsy treatment have been surfacing steadily for decades now, and a handful of rigorous scientific studies seem to support these claims.
A fairly recent 2018 study posted in the New England Journal of Medicine indicated CBD to be effective in reducing the frequency of seizures in people with a form of Epilepsy called Lennox-Gastraut syndrome (LGS).
In addition, in 2018 the FDA approved an oral CBD formulation for two types of diabetes:
Lennox-Gastraut syndrome (LGS)
Dravet syndrome
Cancer treatment symptoms
Chemotherapy is still one of the leading treatments for cancer patients, and naturally, there are a lot of unwanted side effects that come with this treatment. Cannabidiol can aid in relieving the following symptoms of radiation treatment:
Nausea
Vomiting
Loss of appetite
To date there are two cannabinoid drugs that have been FDA approved for the treatment of these side-effects, namely:
Marinol (dronabinol)
Cesamet (nabilone)
Also, a more recent, revised study of August 2020 found cannabidiols to be helpful in slowing down the growth of cancer cells.
Acne and skin issues
Topical – Definition: Relating or applied directly to a part of the body.
According to a 2014 study published in the Journal of Clinical Investigation,
topical CBD products are highly effective against skin irritations and acne, likely because of their well-known anti-inflammatory properties.
A 2017 study also found cannabidiol to be useful in treating itch and inflammation associated with Eczema and Psoriasis.
High Blood pressure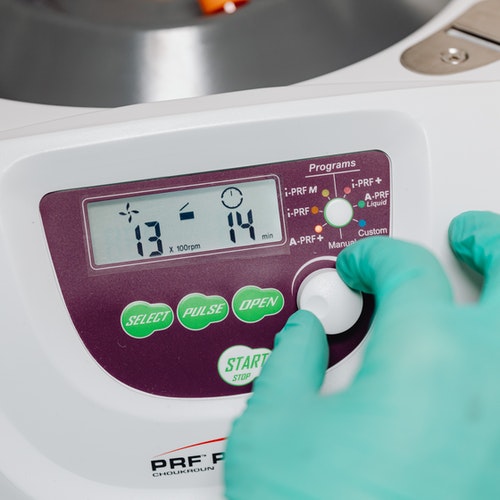 Furthermore, a 2017 study published by The American Society for Clinical Investigation tested the effects of cannabidiol on a small group of men aged 19 to 29 – all non-smokers who have never used cannabis in their lives. The outcome was that a single dose of CBD reduced resting blood pressure by 6 millimetres of mercury (mmHg), which may ultimately reduce the risk of stroke.
The study concluded that the reaction was due to CBD's anxiolytic (anxiety-reducing) and analgesic (pain-reducing) effects.
Addiction
As ironic as it may sound, CBD – which was an illegal substance under a controlled act up until 2018 has shown a lot of promise in fighting addiction in everything from alcohol to tobacco, and opioids to cocaine.
Preliminary evidence suggests that CBD may help to treat substance abuse disorder, and has proven to reduce cravings in some cases. Research is still ongoing.
Diabetes
Certainly, there are several studies and reports about cannabidiol showing promising results for the treatment of diabetes symptoms. (Tired, tingling feeling, blurry vision etc.)
Observational studies show that people who use Marijuana have lower fasting insulin levels and measures of insulin resistance, which is a good thing.
CBD Products
What's more, there are several different ways to ingest CBD, it mostly ends up being a matter of personal taste.
CBD products ranging from cookies to mouth spray, oil to capsules to full-spectrum CBD gels are available at Cannarite.
Reakiro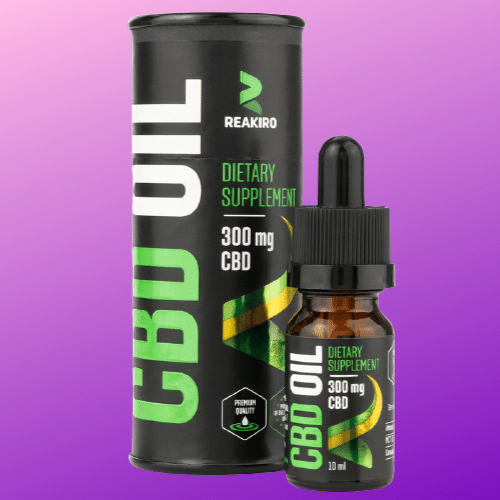 Sourcing only environmentally friendly raw materials to create the purest cannabidiol oil, the CBD oil producers and suppliers at Reakiro is a group of passionate professionals who believe in the core value of reintroducing the health benefits of hemp to people around the world.
Reakiro Product Range
Advanced Formula Omega 3 & Immune support Capsules – 10mg per capsule
Extra Products
TOC Gummies – 5mg per gummy
Prefer the old-fashioned way of just filling your vape with cannabidiol-infused e-juice? Check out our impressive range of CBD e-juice flavours at Vaperite here.
Is CBD a good option for you? (Side Effects)
Above all, if you are suffering from any of the ailments mentioned above and are considering cannabidiol products as alternative medicine, it is important that you are aware of and consider the possible side effects.
This can include:
Dry mouth
Dizziness
Mood changes
Nausea in rare cases
Fatigue
In addition, research has shown cannabidiol to interact with medications such as Warfarin (a blood thinner) and Clobazam (used to treat epilepsy).
It is always recommended to seek advice from your medical professional before ingesting CBD or THC-containing products, even if intended for health purposes.
Disclaimers:
We do not sell Cannabis or THC only the products needed to consume these substances.
please note that the following are not medical claims.