6 Top-vape tanks that earned their respect in 2021. MTL, DTL, and more!
First off, we'll have to differentiate between two very different types of vaping.
MTL (mouth to lung) vaping is commonly recommended to beginner users and DTL (Direct to lung) inhalation for the more experienced, or simply those who like a little more to play around with in terms of airflow and vapor strength. DTL also delivers much more power than MTL devices.
There are of course also "jack of all trade" devices that cater for either vaping style.
MTL – Mouth to lung vaping
DTL – Direct to lung vaping
All Round DTL & MTL
MTL – Mouth To Lung Vape Tanks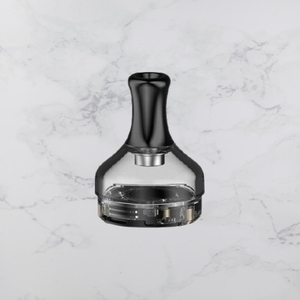 Simulating a cigarette-smoking like experience, MTL tanks' vapor is inhaled into the mouth before it enters the lungs.
This is a perfect fit if you're looking to replace your smoking habit with something healthier. MTL devices are small and can be used to vape nicotine salts; stronger nicotine solutions that feel smoother on the throat and are absorbed by your body quicker and much more efficiently.
To conclude; MTL devices offer users a smart and discreet alternative to smoking and canpack a pretty solid vaping experience for such a small device. Perfectly convenient for on-the-go users – MTL devices and vape juices or e-liquids have evolved to provide long-lasting battery life and powerful flavor delivery with every hit.
DTL – Direct to Lung Vape Tanks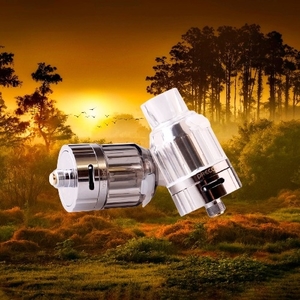 Generally feeling much smoother on the throat than MTL systems, DTL vaping offers superior airflow settings, and breathing through the tank will offer almost no resistance.
Vapor is inhaled directly into the lungs, allowing users to create thick clouds of vapor with ease.
It is important to note that DTL vape tanks work optimally with sub-ohm coils. The lower resistance coils heat the e-liquid faster and in return create thicker vapor.
All Round DTL & MTL
Haven't made up your mind yet? Some devices offer variations of MTL and DTL vaping, depending on how you adjust the airflow and what type of coil you are using. Check out the OXVA Arbiter Solo RTA tank here – offering MTL and RDL vaping respectively.
To find out more about these devices, visit a Vaperite store near you.
Coils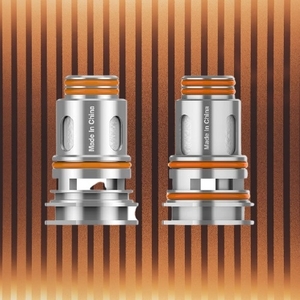 The next step in creating your ideal vaping experience is choosing the correct coil. As a rule of thumb; coils with higher resistance will generally be smaller. Smaller coils will give you stronger and richer flavour, while bigger coils will give you bigger clouds while using less ohms resistance.

Check out our previous blog article on different types of vape coils here.
High Resistance Coils
Smaller vapor clouds
Uses less e-liquid
Suited for most e-cigarettes
Low Resistance Coils
Larger vapor clouds
Uses more e-liquid
Not suitable for all e-cigarettes
Stock Replacement Coils
A standard for many devices is to simply replace your coil (atomizer) as it becomes needed.
Signs of a burnt coil can include a strange burnt-like taste, gurgling effect in the device and can at times make your device leak e-liquid.
Coils usually last in the 1-5 week time range depending on the frequency of use and can easily be replaced with a screw-in or plug-in functionality.
Pro Tip: Always remember to fill your tank or pod to the brim when priming a new coil and wait at least 15 minutes before vaping for the first time! This will greatly prolong your atomizer's lifespan.
Rebuildable Tanks – RTA
A rebuildable tank atomizer (RTA) is a rebuildable atomizer with a tank that holds e-liquid.
Why would you go through the trouble (or pleasure) of rebuilding your coils?
Rebuildable drip atomizer (RDA) – grade flavour & cloud production
Easier to use than an RDA
Sub-ohm level liquid quantity
Flexibility to experiment with different coil builds
Single VS. Double Coil RTA's
Opt-in for a single coil RTA if you're after a more discreet vaping experience, as these will have less vapor density.
On the other hand, a dual coil RTA might be a perfect fit if you're a cloud chaser. They produce thick, silky, and extremely dense clouds of vapor.
RTA's: Normal Coils or Mesh Wire
Understanding exactly what type of coil will fit your device and your needs best can save you a whole lot of irritation.
Mesh wire will give you more surface area to heat up your e-liquid stan standard coils, it does it quicker and provides a cooler hit as well. So if you're after extreme flavour and cloud density, mesh wire might be for you.
An additional benefit is a more even heat distribution across a larger surface area. Because of a shorter heating period, mesh wire also uses less power.
Pod Tanks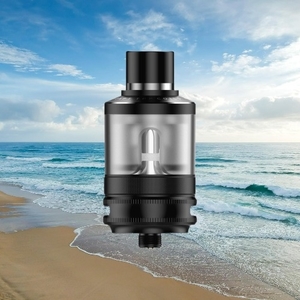 Devices like the Voopoo PnP pod tank are a revolutionary way of switching between pod-vaping can pack and tank-vaping as needed by different devices.
Pod tank devices are usually held to the mod with magnets and do not need a 510 wire connecting them to the mod.
Top Vs. Bottom Refill
When it comes to airflow and especially refill positioning within the device, this is actually a game-changer for some people.
Top-filling tanks are generally more leak-resistant as gravity plays in their favour, but are more susceptible to breaking in case of negligence than a bottom feeder.
Bottom feeders provide a better vacuum and protection against accidental drops but are a considerably bigger effort to refill – with most devices you will need to unscrew an entire section of your device to refill it.

And yes, there are actually devices that offer both top and bottom refill options! Follow these links to check out Vaperite's latest range of tanks and mods.
Top 6 Tanks of 2021
As we always advise our readers and customers, there is no one-size-fits-all vape or part thereof. Creating your ideal vaping experience lends itself to a few factors, and we're here to make that process a whole lot simpler for you.
Here are our favourite 6 tanks of 2021 due to their excellent spec combinations:
OXVA Arbiter Solo RTA 4ml Tank
The Arbiter Solo is a perfect example of a tank that utilizes extensive airflow adjustments; meaning you can pretty much switch between MTL (mouth to lung) and DTL (direct to lung) anytime it suits you.

Simply turn the appropriate ring located on the top end of the RTA to change up your airflow. Get more in-depth information about the device here.
What we like:
RTA
normal wire coils
RDL & MTL vaping
510 Thread
Top Airflow
Single Coil
Voopoo TPP Pod Tank 2
The massively improved Voopoo TPP Pod Tank 2 comes with both a fantastic appearance and great usability. Leakproof, wear, and fall-resistant material all contribute to the comprehensive quality vaping experience that this device offers.
Its 810 drip tip prevents condensation and fume buildup, and the tank is compatible with TPP series mesh coils and the PNP coils – increasing the atomization area inside the coil and e-juice heat-up speed. More on that here.
The TPP mesh coil range also offers users superior flavour when vaping sub-ohm.
What we like:
Replacement Coils
DTL
Pod Tank – Easily Refillable
Magnetic connection - comes with a 510 thread adapter
Bottom airflow
810 Drip Tip
Uwell Crown 5 Tank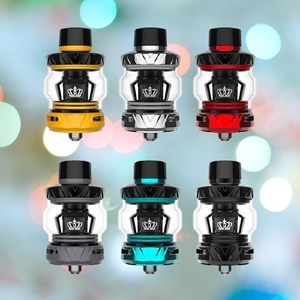 The Uwell Crown 5 sub-ohm tank is the highly upgraded version of the Crown 4.
Offering advanced airflow design, pro-FOCS flavour testing technology and compatibility with a range of different coil resistances, the vapor thickness and flavour delivery here is nothing short of a top-shelf vaping experience.
The integrated Pro-FOCS flavour testing technology provides users with the ultimate flavour experience by proper temperature control and strict management of material quality.
In addition, the Crown V atomizers boast a patented self-cleaning technology that absorbs e-juice in the condensation holder with regular usage. This reduces vape juice or e-liquid leakage and lessens the cleaning frequency.
For in-depth information on the Uwell Crown 5 Tank, click here.
What we like:
Replacement Coils
Patented self-cleaning technology
DTL
VandyVape Kylin Mini V2 RTA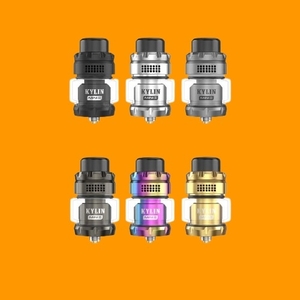 A premium quality top-airflow device with an impressive 270° honeycomb vent, giving you some of the smoothest flavour and airflow available right now. Have a look at some of the visual representations here!
The top-airflow and top-refill design of the VandyVape Kylin Mini V2 prevent leakage and just makes it all that more convenient to top up on the go.
What we like:
RTA
normal wire coils
DTL
510 Thread
top airflow
Single Coil
Voopoo RTA Pod Tank – 2ml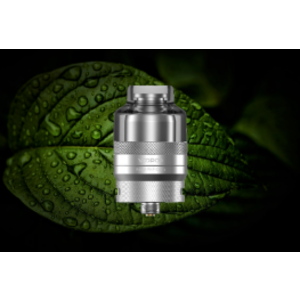 Based on the PnP Pod system, this is the first RTA with magnetic connection, as opposed to 510 threading. The device also has a 510 base, further increasing its compatibility with other mods.
The Voopoo RTA Pod Tank brings unprecedented convenience and ease of use. It's compatible with all MOD pods in the PnP pod system; such as the Drag X, Drag S, and more.
The infinite airflow system allows comprehensive airflow adjustment whether using the Pnp pod system base or 510 thread base. Combine this with the double-intake airway at the bottom, and you can expect only thick vapor clouds and rich flavour.
See in-depth device specifications here.
What we like:
RTA
normal wire coils
DTL
Pod Tank
Magnetic connection – comes with a 10-thread adapter
Geekvape Zeus X Mesh RTA 4.5ml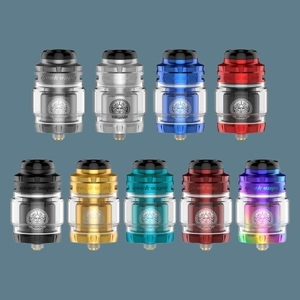 The Geekvape ZX RTA is the latest edition of the Z series, designed especially for RTA enthusiasts.
Being a prime example of a response to customer feedback, this device was meticulously crafted and upgraded based on the suggestions and feedback from hundreds of Z series tank enthusiasts from around the world.
The device combines top-airflow and top-to-side airflow to create outstanding flavour delivery and vapor production while maintaining its leak-proof condition. Check out the visual representation here.
What we like:
RTA
Mesh Wire
Also Available in Normal Wire
DTL
510 Thread
top airflow
Product Link https://www.vaperite.co.za/product/geekvape-zeus-x-mesh-rta-4-5ml/
How we chose these tanks
We have taken into sharp consideration how compatible these tanks can be for different users with a variety of mods, while still offering a specifically sought after and personal vaping experience.
The popularity and customer feedback of these devices speak for themselves. Combined with our personal user experience at Vaperite, they've passed brutal reviews by the public and by professionals, and have been crafted based on customer feedback over the years.
Boxes ticked:
Tank design quality
User-friendliness
Compatibility with other mods & coils
Vapor quality & consistency
Airflow adjustment
Flavour quality