As vaping has become a mainstream practice, many apps have been created to give vapers the best vaping experience possible. From optimising e-liquid flavours to thorough guides on other vape-related practices, there are apps that can give you all the help you need.
With plenty of options to choose from, it might seem difficult to pick the best one – so here is a summary of some of the best vaping apps you can download.
How vape mobile apps make vaping easier
You can use vape apps on your mobile device to calculate ohms or resistance, mix a perfect blend of vape juice, and have a variety of other functions to provide the best vaping experience.
Most of these apps are downloadable, while others are in the form of websites that are accessible to any mobile device. The majority of the apps are free with premium versions, while others are available at a low fee.
What are some of the best vape apps for mobile devices?
As vaping has become increasingly popular, there is no shortage of vape-related apps. Some of the most popular vaping apps include:
Vaffle
Vape Boss
Ohm's Law
The Vape Tool
E-Liquid Calculator 
E-Cig Diary
E-Liquid Recipes
VaporCalc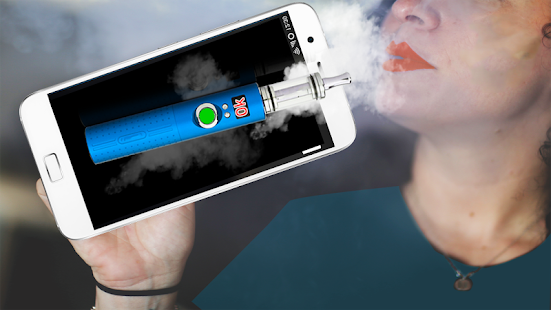 Vaffle
Vaffle is an app that combines an instagram-like format with the same communication aspect as Facebook. This app is free and compatible with Android and iOS devices. Users can interact with one another, discover new devices and learn about the latest e-liquids with Vaffle.
Once you open the app, you will be given access to this social platform where you can generate a personalised feed, general feed, and access a tab for different vape-related reviews. This app also includes a section of different vape tools, such as:
A vape calculator
A DIY e-juice tool
A vape diary
The ability to upload short video reviews
The ability to upload a list of your favourite devices, which will automatically connect you with other vapers who love these devices as well
A coil calculator
There is also an FAQ section where you can get answers to all of your queries. This is especially useful for new vapers who want to make sure that they are doing the right thing, as well as experienced vapers who are looking to share their wisdom.
Vape Boss
This entertainment platform was created for vapers as a guide to a great vaping experience. Vape Boss describes itself as being 50% social media and 50% informational content, providing vapers with the best of both worlds. The app enables users to:
Search for the closest vape stores
Review products and devices
Locate items of interest
Sell, trade, and share products
Market and promote their vaping business
This platform is available for iOS and Android users and has no fees attached.
Ohm's Law
Ohm's Law is an app that assists users in building their own coils and gives tips on how to safely use coils in their devices. This app is free for iOS and Android users to download.
Understanding Ohm's law and how to calculate resistance is an essential topic of interest for vapers who modify or build their devices. This app allows users to keep track of their vaping, providing an understanding of how much they are inhaling and what is best for their health.
Ohm's Law is great for users who are looking to transition from low builds to high powering rates. The app helps users to determine the necessary level of resistance for their device to achieve the desired output.
The Vape Tool
This paid app is a multifaceted tool for beginners to advanced vapers that provides various tools for improving your experience. Some of these tools include:
An ohm's measurement calculator
Guides to building vape coils
A detailed Ohm's law guide
A juice mixing function with recipes
A coil calculator
A wattage sweet spot calculator
An FAQ section and articles
An AWG converter
A calculator to estimate battery life
The Vape Tool guides users to customise their vaping devices by creating their own mixtures and modifications. You can also add all of your device specifications such as wiring mechanism specifics to make sure that your device suggestions are accurate and safe. You can try the free version of the app or upgrade to the paid version if you find the app satisfactory.
E-Liquid Calculator
E-liquid apps usually work with measurements, but fail to take the PG/VG levels into account. This paid application helps users to keep track of their e-juices and potential recipes. Their e-liquid calculator also takes PG and VG levels into account to give device-specific calculations.
You can also find recommended portion levels of VG/PG for your desired nicotine balance. The app provides information on different flavouring additives and calculation of bottle volumes for the best possible mix. This is probably one of the most accurate and specific e-liquid calculators out there. You will also find a basic coil tool to determine what will match your device requirements best. This app is only available for Android devices.
E-Cig Diary
This app is perfect for users who are opting to switch from cigarettes to e-liquids. This app helps users to keep track of their progress and savings since their initial switch to e-liquids. You can simply track the amount of money you spend on vape-related products each time you restock. The app will then calculate a baseline of how much you vape each day and compare this cost to show all of your savings.
There are also tips and guides on making your batteries and e-liquids last longer. This app is available for Android devices and open-source download is also available. There is a premium version, but you can use most of the app's features with the free version.
E-Liquid Recipes
This app provides Android users with suggestions regarding the making of their own vape juice. This app contains recipes that take into account how much VG, PG, Freebase Nicotine, Nicotine Salts, Sweetener, Alcohol, PGA, and water you should be adding to your DIY mix. The app enables users to:
Make their own recipes and share it with fellow users
Mark your favourite recipes
Rate different recipes and receive recommendations
Create new recipes based on existing mixes
Keep a record of your favourite flavours
View information regarding the manufacturers of different flavours
Get the perfect combination of all the important ingredients necessary for the best vape juice mix
VaporCalc
Vaporcalc is a classic Android app assists users in:
Calculating vape juice ratios
Guide to coil wrapping
Calculating ohm resistance
Converting power units
The aim of this app is to provide users with the ability to achieve the best results when attempting a recipe or building guide. You can use this application to find the perfect setup for your device and battery to improve safety, and calculate proportions of complex recipes to get the perfect blend.
Linked blog articles: