Looking for gifts and gadgets for the cannabis lover in your life, or are you the cannabis lover? You came to the right place!
With the growing popularity of evolving cannabis gear and consumption hardware, now is the time to spoil that special person or yourself with some new goodies.
Vaperite and Cannarite are at the forefront of this ever-evolving market, but note that we do not sell any form of cannabis/marijuana, THC concentrates, or products that contain these substances, but only offer products and paraphernalia used to consume these substances.
Here are some exciting gadgets and gifts that you can get from your nearest Vaperite and Cannaritestore. You can even buy it without having to leave your home using our online vape shop. If you are a new Vaperite Online customer, you get 10% off your first order! (We require a minimum spend of R500 (excluding items on sale). Simply apply the coupon code: " WELCOME10 " on checkout. Guest checkout does not qualify). All online orders over R1000.00 also qualify for free delivery!
Electric Dab Rigs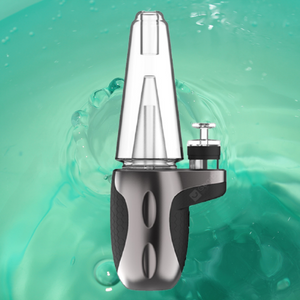 Electric dab rigs also referred to as "E-Rigs" are vaporizer devices that, instead of using a traditional heating method (like a butane dab torch), use an electric or battery powered heat source, normally with a ceramic or quartz heating coil or chamber and glass percolator or mouthpiece.
Moreover, electric dab rigs are one of the best cannabis gadgets in the market. They offer a super convenient and efficient method to consume dab. There are other benefits as well.
Easy to use as these devices are normally sold as a kit. They also come with tools and accessories such as dabber tools, carb caps, and cleaning accessories.
Safe to use as there is no need to use a butane torch or flames.
Portable and easy to clean.
You can control the temperature and thereby control your overall dabbing experience.
Vaperite and Cannarite offer a wide selection of Electric dab rigs and accessories. We have top international brands like Puffco, Exseed, and more. Below is only a taste of what we have to offer:
Browse everything we have available online or in-store for all your Electric dab rig needs. This includes kits, replacement parts, accessories, and more…
Dry Herb Vaporizers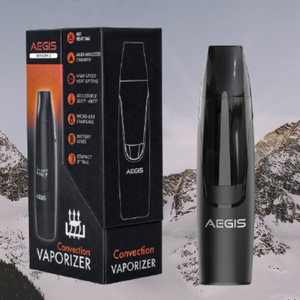 A dry herb vaporizer or dry herb vape is a portable device used to vape cannabis. They are convenient to use and compact and healthier to use compared to traditional ways of consuming cannabis. Additionally, there are numerous benefits to vaping cannabis and we have previously covered everything you need to know about vaping cannabis, but to summarise the benefits:
Discreet to use and subtler smell
Enjoyable flavor as the flavour is not released by combustion
The effects are not less intense, but you'll feel more clear-headed
It is cost-effective as you use less cannabis per session
You can control the experience and the sort of high you get by adjusting the temperature of the vaporizer
You won't be disappointed with any of the devices we have on offer, like:
You can browse all Dry herb vaporizer brands and accessories right here.
Grinders
Any cannabis user will appreciate and absolutely love a new grinder. Meanwhile, It may seem like a basic gift but believe me, a good grinder can turn a good session into a great session. A cannabis grinder is an essential tool used to break/grind your cannabis up into small bits for smoother-hitting bowls or for wrapping in rolling papers and blunt wraps.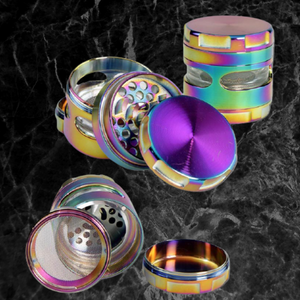 Have a look at some of our Grinders:
And so much more
Bongs
Bongs, or water pipes, are one of the more traditional tools used to consume cannabis. They are all about customisation and personalised style. In addition, Cannarite is also the sole distributor of Black leaf South Africa. We stock a wide variety of Bongs to ensure we have the very best to offer. We have something for everyone:.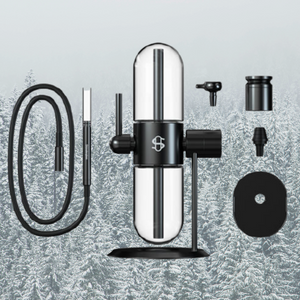 There are way too many options and styles to mention, but you can see all of them on our site or in-store.
Gravity Bongs
A gravity bong, also known as a geeb, is a cannabis consumption method that uses two empty bottles or containers to funnel the smoke through water and push it into your lungs. It is a great cannabis gadget that generates kinetic motion activation via cascading water displacement, opposing airflow technology, and the natural force of gravity.
Above all, Cannarite stocks the Stundenglass Gravity Bong, Dr. Greenthumbs x Stundenglass Gravity Hookah and the Cookies x Stundenglass Gravity Hookah. We also have an entire range of Studenglass accessories. You can find more information on the Stundenglass Gravity Hookah / Bong in our Blog and the entire range of Studenglass. You can purchase all Products and accessories from our site or one of our nationwide stores!
The Magical Butter Machine & Accessories
The Magical Butter Machine is the one kitchen appliance you need to make any cannabis-infused edible you can think of! It is "the world's first countertop botanical extractor" that can make up to five cups of cannabis oil or butter in only a few hours.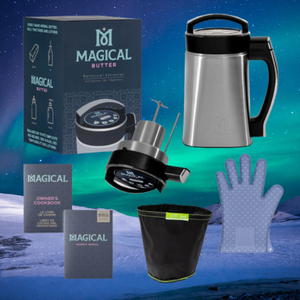 Furthermore, the Magical Butter machine allows you to make anything from cannabis infused butter, oils, and more to use in food, snacks, and even ointments.
You can also find recipes for every occasion on the Magical website. We stock the Magical Butter Machine and a variety of accessories.
It's not that hard to get the perfect Cannabis-related gift
Finding the perfect cannabis gift isn't as hard as you may think. We only covered some of the basic, go-to, ideas here. Therefore, if you are still not sure what the perfect cannabis-related gift or gadget to get, you can browse our full range of cannabis-related products on our website or head on out to one of our nationwide stores to ask our knowledgeable, friendly and helpful staff members any questions and advice on gift ideas and more!