Ceravape Cerabis
Sub Ohm Ceramic Coil Tank
The Ceravape Cerabis is the brand-new ceramic coil tank solution with a 4ml liquid capacity top-filling tank made of stainless steel and high strength Nanometer ceramic.
It incorporates Ceravape's pioneering patent anti-leak, anti-dry hit design (pull-push) to provide you an enjoyable vaping experience.
Other benefits of the Ceravape Cerabis include juice flow control and a variable top airflow control top filling as well as a self-cleaning function.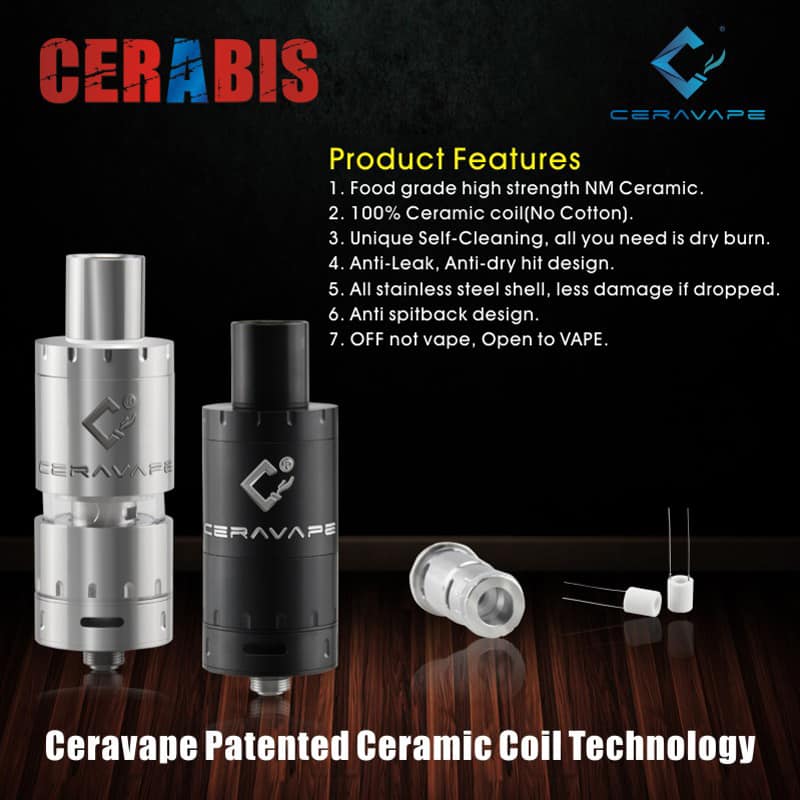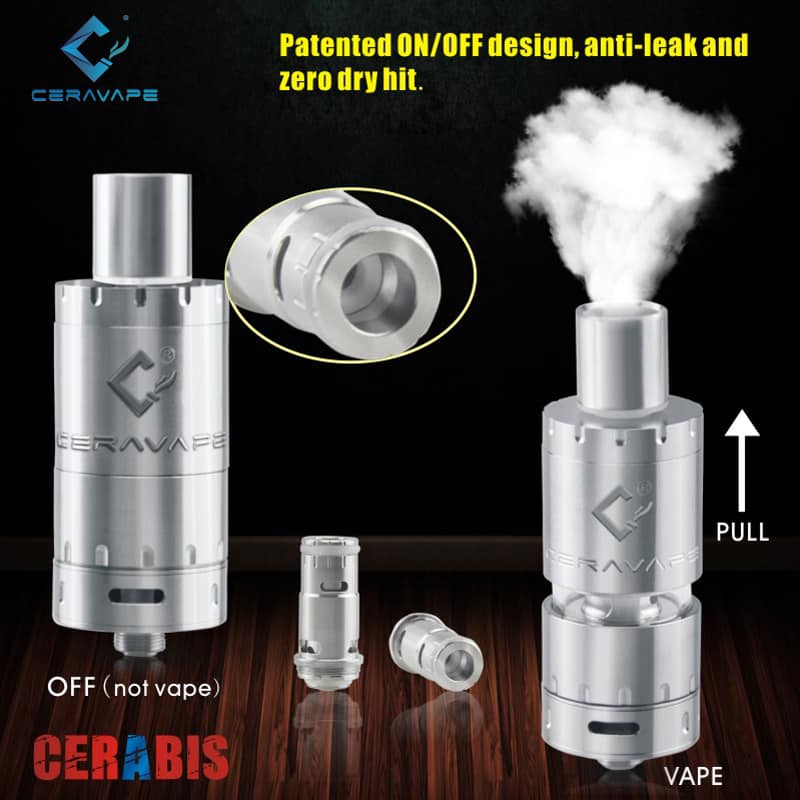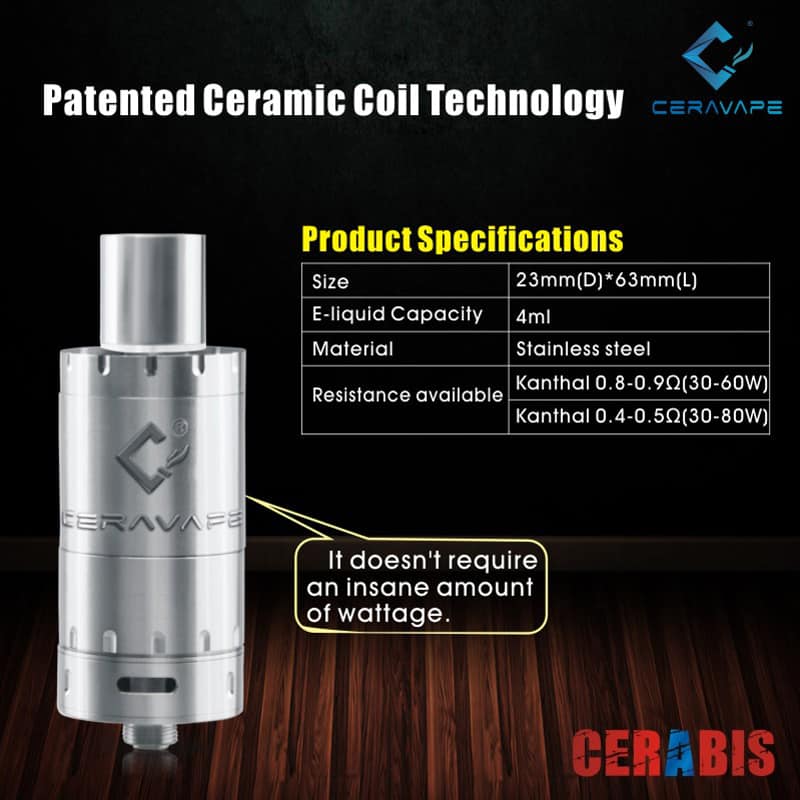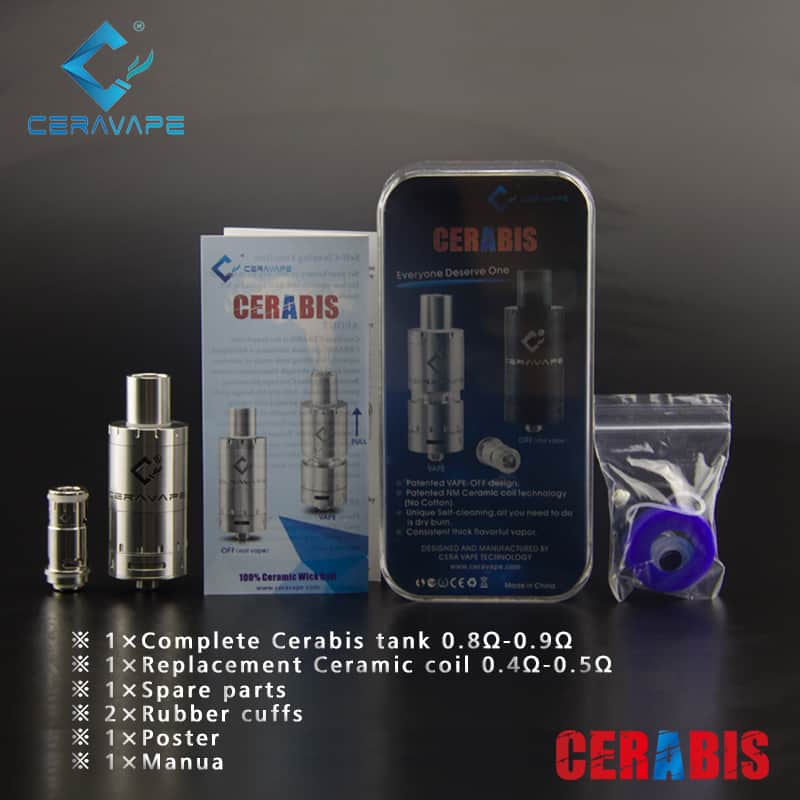 Click on the link below to purchase coils for the Cerabis